Hydrogenated C5 Petroleum Resin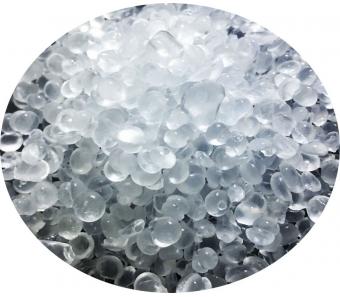 PDF: Not
Hydrogenated C5 Petroleum Resin with the type of HCR-H5100L is a waterwhite Hydrogenated C5 hydrocarbon resin obtained from a series of comprehensive production process such as separation, polymerizing of C5 feedback and special hydrogenation which are designed for high class Adhesives.
Key Characters:

Good compatibility with EVA,SBC,Metallocene polyolefins, APAO
Good heat stability
Good initial color and low VOC
Water resistance
Specification:
Items

HCR-H5100L

Property (Eyeballing)

Water-White Granule

Softening Point (G&B),

°C

95-115

Color No.(50% TOLUENE)Ga.

0#-1#

Acid Value (mgKOH/g)

0.50 max

Ash Content (wt%)

0.002 max

Melt Viscosity (200°C)mPa.s

250 max
Recommend Fields:
HMA,PSA, Sealants, Book-Binding Adhesives,etc.

Packing:
Net 25kg Paper bags or other requested packages.

Storage:
Hydrogenated C5 hydrocarbon resins are non-hazardous chemical product. They should be stored in dry and cool places. Keep away from fire. Sunshine, moisture and pollution. Avoided prolonged storage due to the potential effect on performance.